Accelerator
We accelerate ideas to success – but what does that mean?
Our problem-solving frameworks will get you to an MVP in no time. We have the tools and experience to help you launch your digital product in less than 6 months.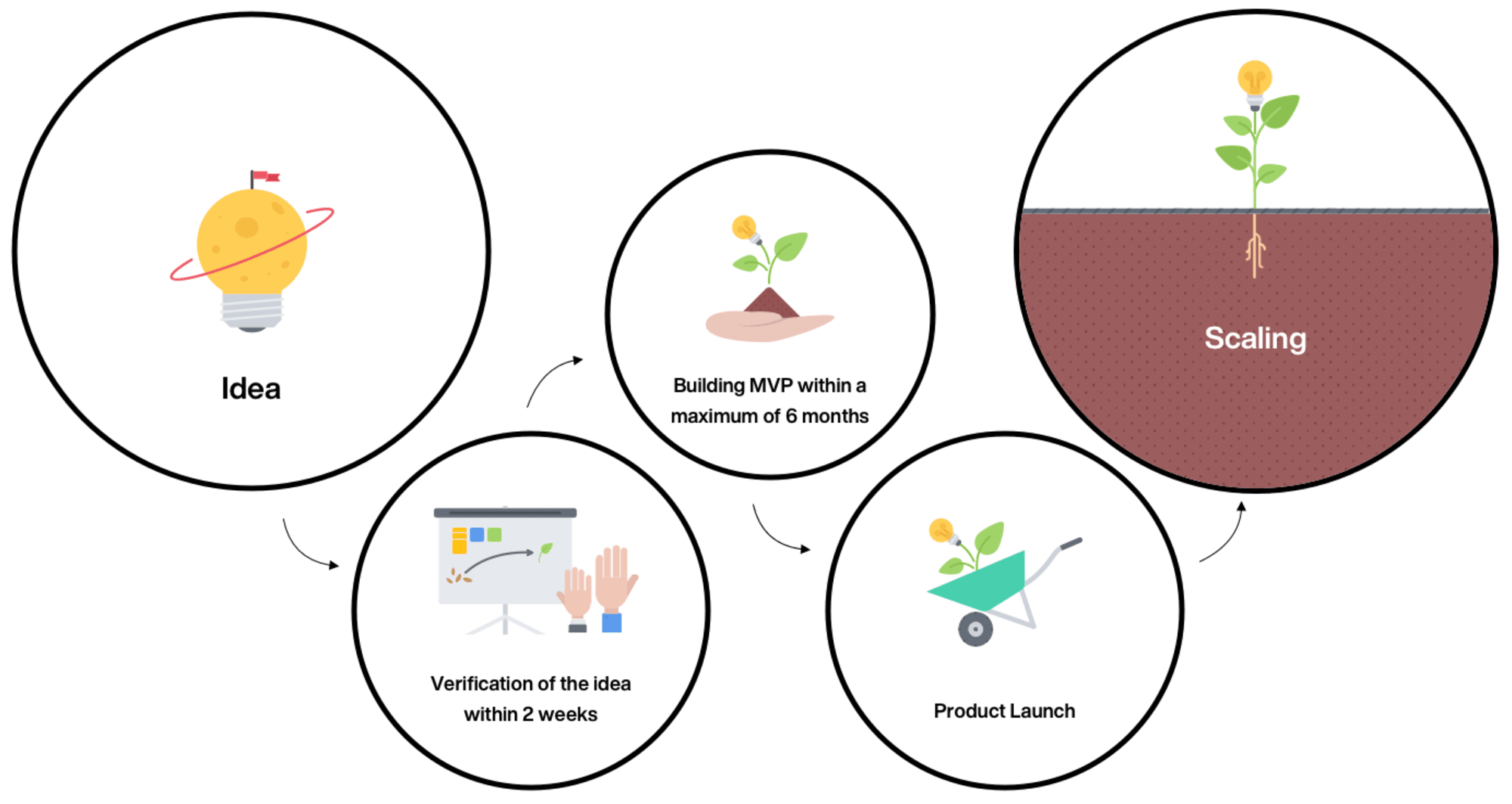 Starting out with a design sprint can get you to a valuable solution in just four days:
In the beginning, we chronicle user journeys, discuss, reflect on and evaluate problems to gain a common understanding. At the end of this phase, the team knows exactly how to begin solving the problem and starts producing and sketching out ideas.
Everyone works in the same physical space, but individually. After a deliberately planned break, giving the participants some objective distance from their own ideas, we come together to evaluate the suggestions.
Now, it's decision time! Once we decided which idea or ideas will move forward, the UX specialists withdraw and prepare a prototype.
Then, using the prototype, the team provides feedback before, in the last phase, passing on for user testing to validate the idea.
Research
Our research and development team tracks advances in new machine-learning technologies and actively hunts out ways to create intelligent machines. That research and new knowledge flow directly into our products.
Our Accelerator program explores specific industry problems to deliver solutions in big data, identification and data mining, as well as language processing. If you have a research project in mind, please get in touch with us. Our team will gladly help you formulate a solution.